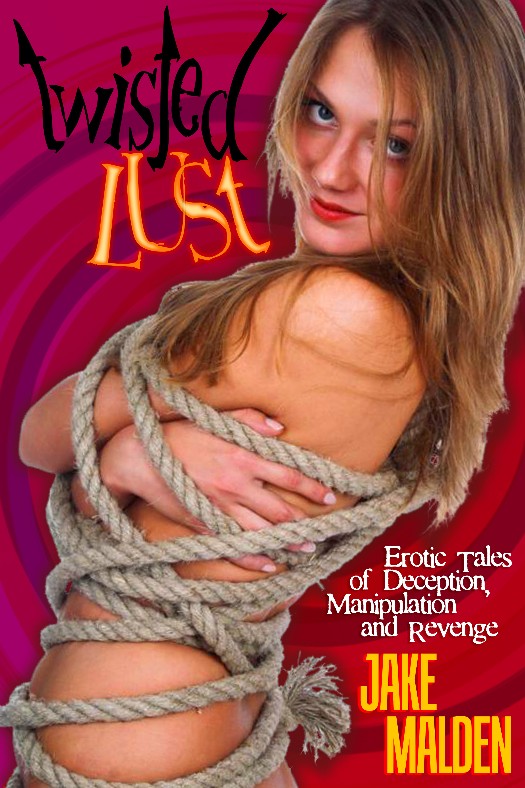 ISBN:
9781609825324
Author:
Jake Malden
Genre:
Erotica
Publisher:
eXcessia Publishing
Format:
eBook
Reviewed by:
Twilight Fantasies & CGB Press
A highly erotic collection from talented UK author, Jake Malden.
Twisted Lust just blew me away. This book has been written with a sophisticated flair for words that can only be associated with the kind of passion that Jake Malden pours into each story he writes.
Each delisiously tantalizing tale is woven with such creative energy that does not disappoint. His characters are believable, twisted and leave you wanting to laugh, cry, wince and cheer. Jake's imaginative descriptions plant you in the front row, nice and close to the action. There are four titles included in this twisted erotic read:
-Little Black Dress is a thrilling tale with nail-biting erotic twists that entice. A moral dilemma leaves the characters high in the air - How do they deal with it? You'll have to read the book. No spoilers here...
-Career Move is another twisted tale of lust, lies and manipulation. One of my favourite male protagonists blasts onto the scene in this tale, Gavin McClain. His insatiable appetite for manipulation through sex is one of the reasons I love this character. He could pass as a mentor or counterpart for E.L. James Christian Grey. Gavin McClain is one die hard man of position, wealth and power ladies need to run - not walk away from. He's always geared with ulterior motives to satisfy his twitching cock. Brilliant, sexy and oh so twisted!
-Jenna & Celeste in the Movies is also brilliant, creative and nothing short of a thrilling, panty-soaking erotic read. It certainly belongs in this book of Twisted Lust.
-Erica's Big Day has to be another favourite of mine and I could go on for hours. You have to love a real bad boy...
I highly recommend this book. It will arouse so much more than your curiosity...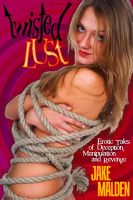 Cover Design: 1/1
Story: 2/2
Editing: 2/2
I grade this book a
fabulous 5!
You can purchase your copy of Twisted Lust through Barnes and Noble
http://www.barnesandnoble.com/w/twisted-lust-x2013-erotic-tales-of-deception-manipulation-and-revenge-jake-malden/1106034263?ean=2940013349766